Introduction of Construction Methods
Earth Retaining Method
(Soil retaining method)
If you require work done with low noise and vibration, contact us!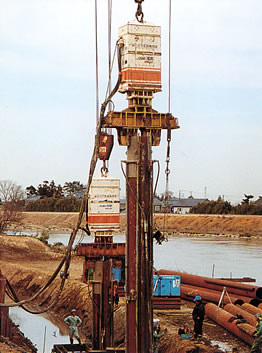 Earth Retaining Construction Work is a temporary work to retain the soil not to let the wall at the excavated area collapse before building a structure.
This work is inevitable for any construction works for effective land utilization, e.g. rivers, sewage pipes, rods, basement of building, and other underground facilities, regardless of civil engineering or construction.